bluetooth ring barcode scanner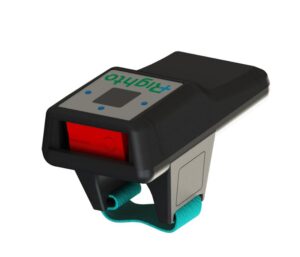 The wearable bluetooth Ring barcode scanner is the best utilized for mobile workers who need to scan barcodes while also keeping their hands free. These portable Ring Barcode scanners allow unparalleled comfort and freedom of movement. It comes with blazing fast Bluetooth 5.0 connectivity, which makes it reliable. These can be worn on fingers of either hand and for scanning a simple tap is required.
These scanners can be proved very advantageous in the manufacturing sector. These are mainly used in Warehouses, for utilizing them to read barcodes by the mobile workers with hand-free applications like Bluetooth.