Healthcare Scanner, Barcode medical administration,-BCMA manufacturer. 
Righto wireless barcode scanner is an easy to use handheld device for Positive Patient Identification (PPID), accurate care delivery, faster communication and timely documentation. Righto is specially built for smart point-of-care solution to enable efficient and accurate care delivery in hospitals.
Righto integrates Positive Patient Identification (PPID) workflow into your existing healthcare system to ensure timely drug delivery through real time alerts. Righto implements barcode medical administration to ensure five rights of medication i.e. right patient, right time, right medicine, right route and right dosage.
With Righto Scheduling appointments for diagnostic tests and sample collection is simply a touch away.
Using Righto, care giver can view and manage patient diagnostic plan
Fix appointment with x-ray, CT scan, MRI, etc departments
Get alerts for taking patient for various tests
Gives sample ready notification to the pathology department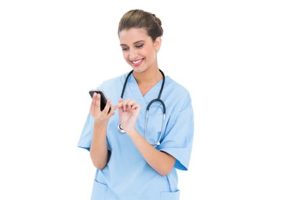 Patient Information Recording
Care givers can directly input patient vital information like Temperature, Blood pressure, pulse rate, respiratory rate, etc. in Righto which gets recorded in the hospital Management Software (HMS).
Hospital Pharmacy Automation
In hospitals, the prescriptions can be directly sent to Righto over WiFi such that there is no need to take print out of the prescription. Using Righto, the pharmacist can verify the medicine right at the rack. Thus improving accuracy and efficiency of hospital pharmacy.
Accurate Sample Labelling
Using Righto and mobile printer the pathology samples can be labelled with barcodes right at the patient bedside such that there is no error in sample labeling.
With Righto Box and miniRighto, the blood transfusion workflow becomes 100% error free as Righto Box opens and closes only after scanning the right patient & correct blood bag barcode.